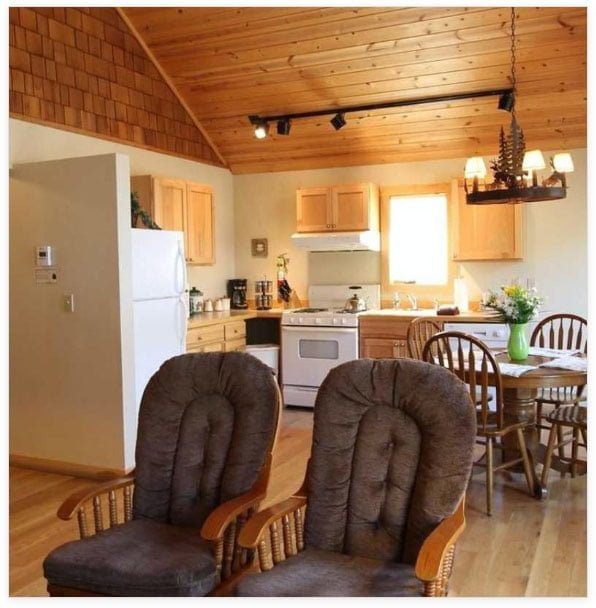 Experience River's Edge Resort
Located Downtown Winthrop along the Boardwalk
Set along the river and located in the heart of downtown Winthrop, River's Edge Resort offers guests a cabin experience for the individual, couples, family, friends or groups.
Cabin Features
Fully-Equipped Kitchens or Kitchenettes
Expansive Living Areas
Laundry Facilities in the Riverside Cabins
Personal Hot Tubs
High Speed Wi-Fi
Cabins on the River
The Riverside Cabins are fully equipped, well appointed and set along the Chewuch River and located, within downtown Winthrop.
"We've stayed here twice now and the place is fantastic.
We rented a 2 bedroom cabin on the river. The deck sits just a few feet back from the edge of the river. The hot tub is great. There is a hillside across the river so you really get nice privacy.
The place is right on the edge of town so you can walk to everything. We never moved our car the whole weekend."
Resort Guest, Spokane, WA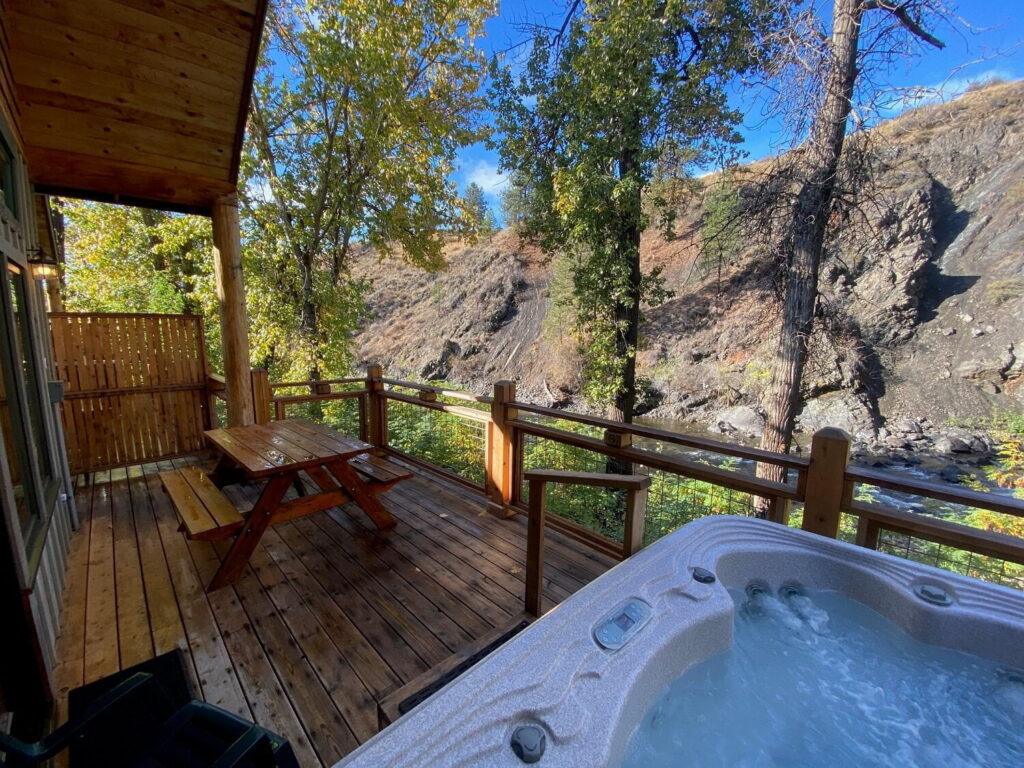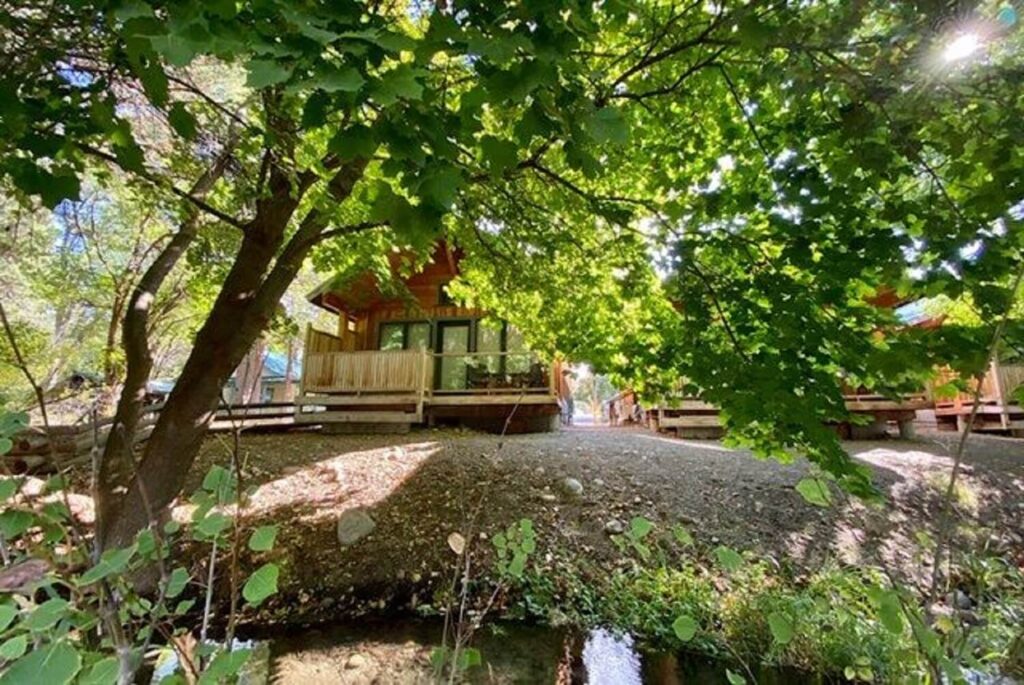 Cozy Cabins
The Cozy Cabins are located on the same property as the Riverside Cabins, set behind them resting on a small bank with trees. The cabins are conveniently located, just footsteps away from the towns Western, Wooden Boardwalk.

"This was our first time staying in Winthrop. Decided to drive the North Cascades Loop over a weekend and take in the beautiful Fall colors.
We loved our private cozy cabin. It was clean, well stocked and very comfortable. We especially loved the 2 person hot tub on the back deck. The deck railing and trees provided just enough privacy.
We look forward to visiting again in the summer and enjoying more of the surrounding area."
B. Botts, Woodenville, WA
Cabins with Hot Tub
Offering personal hot tubs for your relaxation.
River's Edge Resort is a true gem in Winthrop. After having spent a few days at a "rustic" cabin that was actually more expensive, we moved to River's Edge Resort and we were all impressed by the cleanliness, well-stocked kitchen and over-all comfort. The private hot-tub on the deck is fabulous and it also a very quiet resort, where one can get a good night's sleep after a long day of skiing! I full recommend it and will definitely be returning here!
Guest, Poulsbo, Washington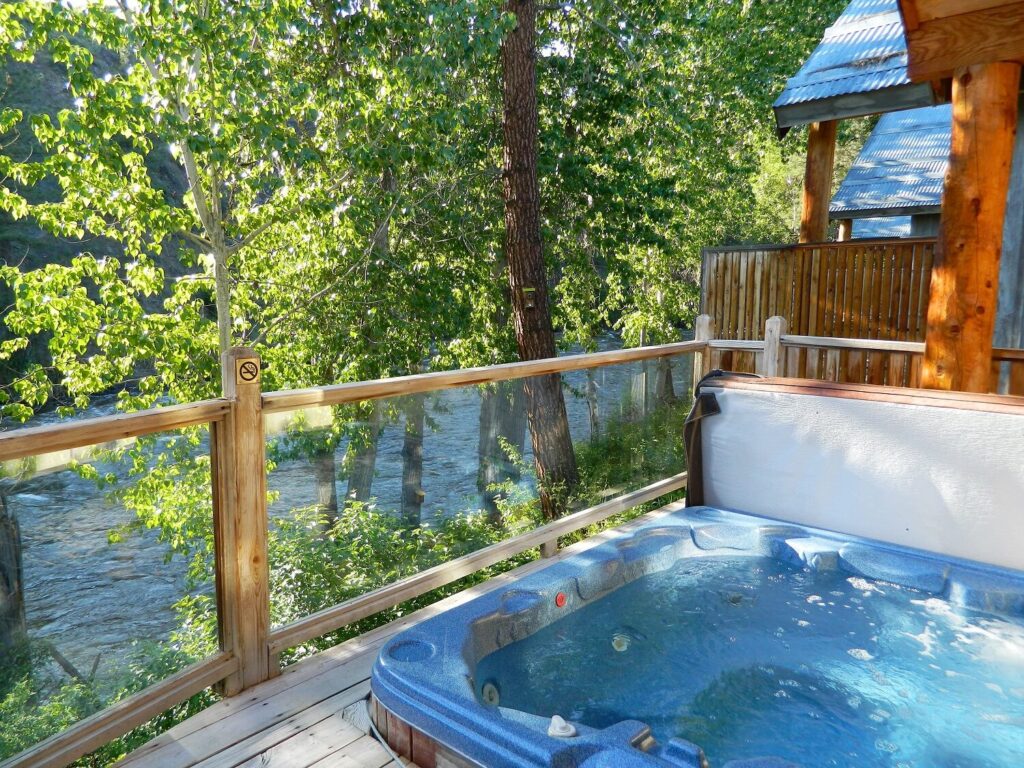 Accommodations
Enjoy this Two-Bedroom Cabin set along the river with a private deck and hot tub. This cabin features a full-size kitchen with breakfast bar and dining area that seats 4 …>>

Our One-Bedroom Cozy Cabin with a personal hot tub will immediately put you at ease. A relaxing sitting area with sofa, flat-screen television and queen bed in a separate room …>>

Our Three-Bedroom Riverside Cabin sets along the river providing you with the comforts of home. This cabin has two levels featuring a full-size kitchen with breakfast bar and dining area …>>